Charlieho
Tanec pre zábavu
Tanec je zábava!
Tanec pre zábavu
Vyučujeme tradičné a obľúbené tance. Čokoľvek od swingu po Jerusalemu.
Špecializujeme sa na strednú a staršiu generáciu.
Ponúkame animácie na spoločenské pudujatia od plesov až po svadby.
Bulgarian Horo & Djanguritsa * Greek Siraki * Swing * Solo Jazz * Charleston * Macarena * Waka Waka * YMCA * Jerusalema * Lambada * Electro Swing * Letkiss * Vegas Baby * A veľa ďalších…

Cvičenia -> Aerobic * Fitness * Dance Fit * Tanečná akrobacia * A veľa ďalších…
Masáže & Osobný tréner -> Jednotlivci * Malé skupiny * Skupiny
Gangnam Style
The music video for "Gangnam Style" by recording artist Psy is currently the eleventh most viewed video and the fifth most liked video on YouTube, as well as the 19th most disliked. It was directed by Cho Soo-hyun and was filmed in Seoul in July 2012 over the course of 48 hours. The video premiered on July 15, 2012 on the video-sharing website YouTube and was later made available to download digitally on October 19. In the music video Psy "pokes fun at the style of Seoul's Gangnam District, a flashy district known for its affluence, high rents, high expectations and a focus on the high-status lifestyle". On December 21, 2012, the music video set a record for the first video to surpass 1 billion views on the platform. It subsequently surpassed 2 billion and 3 billion views in June 2014 and November 2017, respectively. On March 7, 2021, the video surpassed 4 billion views.
The music video won several accolades from various award-giving bodies, including Best Music Video at the 2012 Mnet Asian Music Awards in Hong Kong, the Music Video Award at the 2012 Melon Music Awards in Seoul, and Best Video at the 2012 MTV Europe Music Awards in Frankfurt, Germany.
From Wikipedia, the free encyclopedia
Jerusalema
"Jerusalema" is a song by South African DJ and record producer Master KG featuring South African vocalist Nomcebo. The upbeat gospel-influenced house song was initially released on 29 November 2019 after it garnered positive response online, with a music video following on 21 December. It was later included on Master KG's second album of the same title, released in January 2020. A single edit was released on streaming services on 10 July 2020, after it went viral during mid-2020, garnering international reaction due to the #JerusalemaChallenge. A remix featuring Nigerian singer Burna Boy was released on 19 June 2020. It has since reached number one in Belgium, Netherlands, Romania and Switzerland, while peaking in the top ten of multiple other European countries. A second remix featuring Venezuelan singer Micro TDH and Colombian singer Greeicy was released on 17 September 2020.
At the third ceremony of African Entertainment Awards USA "Jerusalema" won Song of the Year award.
From Wikipedia, the free encyclopedia
Y.M.C.A.
"Y.M.C.A." is a song by the American disco group Village People. It was released in 1978 as the only single from their third studio album, Cruisin'
The song remains popular and is played at many sporting events in the US and Europe, with crowds joining in on the dance in which arm movements are used to spell out the four letters of the song's title.  In 2009, "Y.M.C.A." set a Guinness World Record when over 44,000 people danced to Village People's live performance of the song at the 2008 Sun Bowl game in El Paso, Texas.[5]
"Y.M.C.A." is #7 on VH1's list of "The 100 Greatest Dance Songs of the 20th Century."
From  folkdancefootnotes.org
Bulgarian Horo
The traditional Bulgarian dance horo (Bulgarian: хоро) comes in many shapes. It is not necessary to be in a circle; a curving line of people is also acceptable. The steps used in a horo dance are extremely diverse. The horo may vary between three and seven or eight steps forward and one to five or six steps back, depending on the specific type.
There are more than five types of horo that are usually danced at every wedding. They differ by the rhythm of the music and the steps taken. There are no two horo dances with similar steps. There are probably over one hundred types of horo dances in the Bulgarian folklore.[citation needed]
In the past, the horo dance had a social role in Bulgarian society. It was mainly for fun, as a contest of skills, or for show, leading to the development of the variety of horo dances. There are hora for people with little skill that can be learned in five to ten minutes, but there are also very sophisticated dances that cannot be learned unless one is fluent in many of the simpler dances.
From Wikipedia, the free encyclopedia
Djangurica
Džangurica is popular in Bulgaria, said to be a dance from the village of Džangura in the Pirin (Macedonia) region. It's in 9/8 time, a Q,Q,Q,S, (12,12,12,123,) phrase. The dance consists of 4 phrases – 1st, 3rd, & 4th in place, and the 2nd travelling to the right. Džangurica is verry popular in Bulgaria.
From  folkdancefootnotes.org
Sirtaki
Sirtaki or syrtaki (Greek: συρτάκι) is a popular dance of Greek origin, choreographed by Giorgos Provias for the 1964 film Zorba the Greek. It is a recent Greek folkdance, and a mixture of the slow and fast rhythms of the hasapiko dance. The dance and the accompanying music by Míkis Theodorakis are also called Zorbá's dance, Zorbas, or "the dance of Zorba".
The name sirtáki comes from the Greek word syrtos – from σύρω (τον χορό), which means "drag (or lead the dance)" – a common name for a group of traditional Greek dances of so-called "dragging" style, as opposed to pidikhtos (πηδηχτός), a hopping or leaping style. Despite that, sirtaki incorporates both syrtos (in its slower part) and pidikhtós (in its faster part) elements.
From Wikipedia, the free encyclopedia
Macarena
"Macarena" is a Spanish dance song by Los del Río about a woman of the same name. Appearing on the 1993 album A mí me gusta, it was an international hit and dance craze in the latter half of 1996 and part of 1997. The song got the group ranked the "No. 1 Greatest One-Hit Wonder of All Time" by VH1 in 2002. The song uses a type of clave rhythm. In 2012, it was ranked No. 7 on Billboard's All Time Top 100. It also ranked at No. 1 on Billboard's All Time Latin Songs.
From Wikipedia, the free encyclopedia
Letkiss
Letkiss is a ballroom dance originating in Finland, which spread throughout the world in the first half of the 1960s. People stand in a row behind him, holding the dancer in front of him around the waist, synchronously kicking their legs to the sides and bouncing the team back and forth. Dance is especially popular at various celebrations because it allows you to engage more people in entertainment than classical couple dances.
From Wikipedia, the free encyclopedia
Vegas Baby
A funny dance variation on the popular Vegas Baby song by Si Cranstoun band.
From Wikipedia, the free encyclopedia
Lambada
"Lambada", also known as "Chorando Se Foi (Lambada)" or "Llorando Se Fue (Lambada)" (both meaning 'crying [he/she] went away' in Portuguese and Spanish, respectively), is a song by French-Brazilian pop group Kaoma. It featured guest vocals by Brazilian vocalist Loalwa Braz, and was released as the first single from Kaoma's debut album Worldbeat. The video, filmed on Cocos beach in the city of Trancoso, in the state of Bahia, Brazil featured the Brazilian child duo Chico & Roberta.
From  folkdancefootnotes.org
Cha Cha Slide
"Cha Cha Slide" is a song by American artist DJ Casper. The song was released as a single in August 2000, and spent five weeks on the Billboard Hot 100 chart. 
From Wikipedia, the free encyclopedia
A line dance in which dancers follow directions in the song, also called "The Cha-Cha Slide," which instructs them to step, slide, stomp, cross their legs, and do a little cha cha.
From www.npr.org
Waka Waka
WAKA WAKA This Time for Africa By Shakira Choreography
From Wikipedia, the free encyclopedia
CHARLESTON
The Charleston is a dance named after the harbor city of Charleston, South Carolina. The rhythm was popularized in mainstream dance music in the United States by a 1923 tune called "The Charleston" by composer/pianist James P. Johnson, which originated in the Broadway show Runnin' Wild[1] and became one of the most popular hits of the decade. Runnin' Wild ran from October 28, 1923, through June 28, 1924.[1] The peak year for the Charleston as a dance by the public was mid-1926 to 1927.
From Wikipedia, the free encyclopedia
Swing
Swing dance is a group of social dances that developed with the swing style of jazz music in the 1920s–1940s, with the origins of each dance predating the popular "swing era". Hundreds of styles of swing dancing were developed; those that have survived beyond that era include Lindy Hop, Boogie Woogie, Balboa, Collegiate Shag … Today, the best-known of these dances is the Lindy Hop, which originated in Harlem in the early 1930s.
From Wikipedia, the free encyclopedia
Killer Boogie
The Killer Boogie routine is a high-energetic and challenging solo dance routine created by Marcus Koch to the song "Killer's Boogie". It started in 1997 and thousands of people around the world have mastered the challenge already.
Song: Killer's Boogie by The Killer (Jan Rietman)
Exercise
Fit Dance
Aerobic
Zumba
Exercise with seniors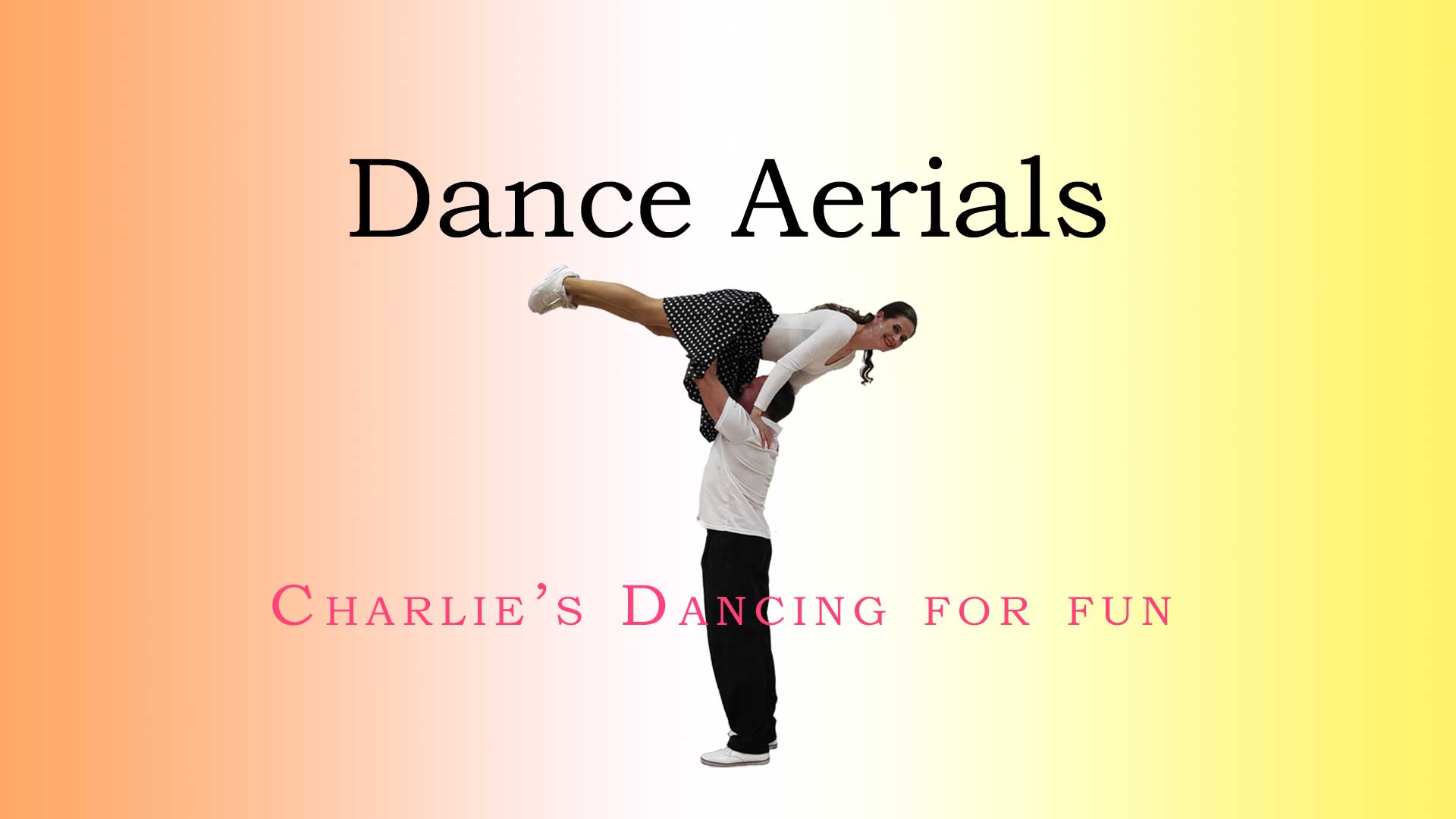 Dance aerials
* Specialist at Dance aerials & Acrobatic Rock and Roll *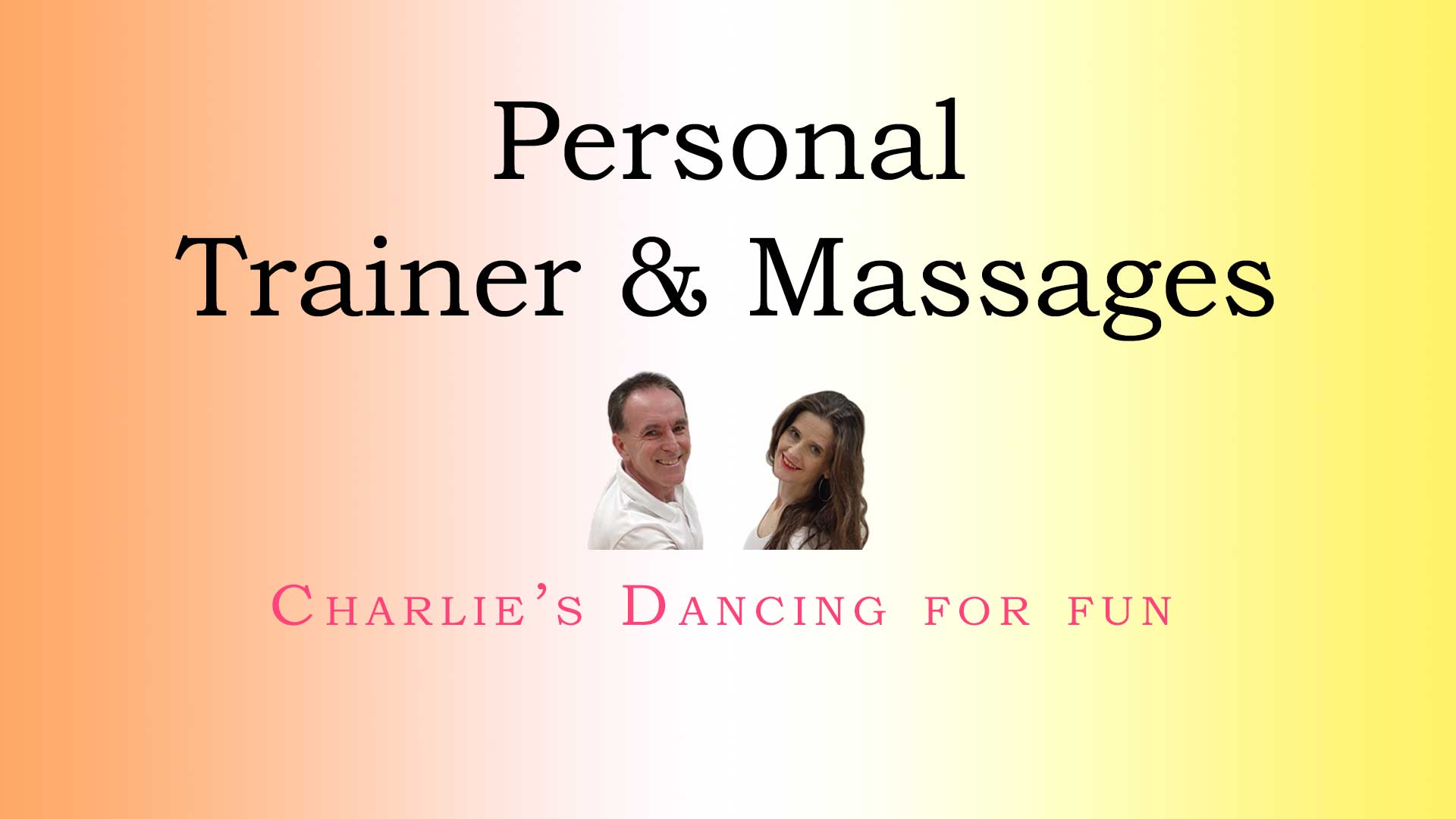 Personal Trainer & Massages
* The coach is dedicated only to you. Take advantage of individual approach and privacy.
* Massage by a certified masseuse.
O nás
Naša vizitka:
* ako tanečník
Boogie Woogie – Svetový rebríček – 3
Boogie Woogie & Rock and Roll – Majster Slovenska
* ako tréner
Rock and Roll – Majstri sveta Junior 
Rock and Roll – Majstri sveta  Juniorských formácií
_________
tanečný tréner I. triedy
42 rokov years aktívny tanečník
36 rokov trénerskej praxe
Člen siene slávy Slovenského zväzu tanečného športu